Foam Part Manufacturing with 3D Printed Tooling
Additive manufacturing has completely changed the way thermoformers – and OEMs – view tooling, in terms of production time, cost and quality. When compared to traditional metal tooling, Catalysis can 3D print tooling in half the time for half the cost while maintaining the same level of quality. Not only that, but 3D printing allows for the design of more complex tooling or low-to-medium volume production parts, removing constraints inhibited by traditional tooling design.
Benefits Of Catalysis 3D Printed Foam Part Tooling
Our 3D printed foam part manufacturing has a glossy tool surface finish, 85D scale hardness, strength required for 10-15 psi of foaming process, has a fully isotropic print structure and there is no delamination of the tool, meaning the tool will not separate (plastic tools will eventually separate).
Catalysis proprietary coating does not react with foam part material

Tooling has capability to produce 1000's of parts

Thermally conditioned with copper lines

Capability of withstand high loads of force
Seat Foam Tooling Applications
Our seat foam tooling applications can be used for any seating foam needs. This includes, but not limited to:
Airplane seating
Automotive seating
Motorcycle seating
Manufactured in half the time & half the cost of traditional metal tooling
Our technology has allowed us to truly be a One-Stop-Shop for all of your tooling needs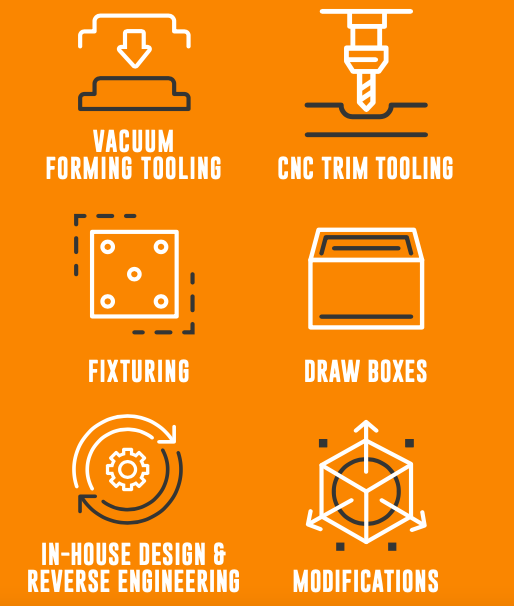 Compared to Conventional Tooling Methods