Catalysis 3D Printed Fixtures
Additive manufacturing has completely changed the way thermoformers – and OEMs – view tooling, in terms of production time, cost and quality. When compared to traditional metal tooling, Catalysis can 3D print tooling in half the time for half the cost while maintaining the same level of quality. Not only that, but 3D printing allows for the design of more complex tooling or low-to-medium volume production parts, removing constraints inhibited by traditional tooling design.
Benefits Of Catalysis 3D Printed Fixtures
All fixtures use the same 3D printing technology, have the same design in order to save cost & time and are delivered together. Since all of the tools are made at the same time, this allows for an easier, more efficient time saving streamline process.
Screen Shot 2022-08-02 at 2.57.56 PM
All tools use the same 3D printing technology

Same design utilized to save cost & time

All tools are made at the same time (don't have to wait)

Easier, more efficient, time saving streamline process

Delivery of all tools together in less than 2 weeks
Manufactured in less time & less cost of traditional metal tooling
Our technology has allowed us to truly be a One-Stop-Shop for all of your tooling needs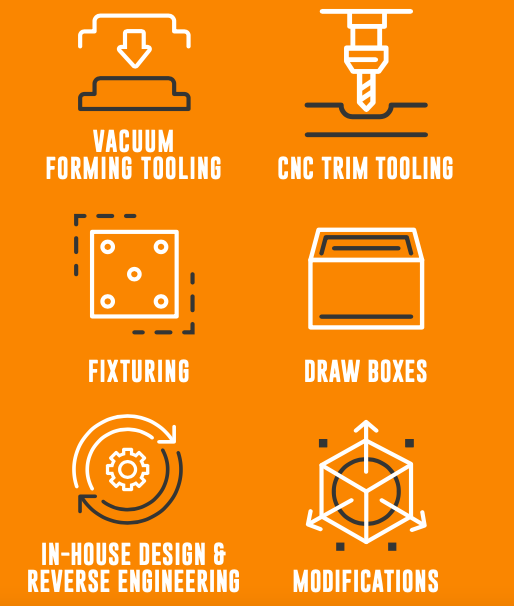 Compared to Conventional Fixturing Methods
Typically manufactured from aluminum

Process can be very time consuming

Expensive tooling costs
Manufactured with laminated layers of wood

Longer lead time